News at Goin' to Grandma's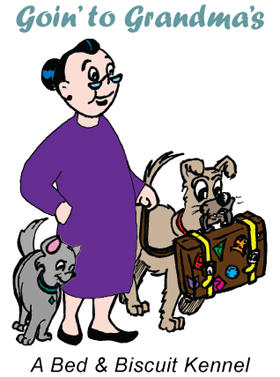 Goin' to Grandma's was voted Small Business of the Year for 2012 by the Sierra Vista Chamber of Commerce. Thanks to everyone for supporting us!
We have News!
BASIC MANNERS
Class begins: Saturday, March 15, 2014 at 9:30 a.m. Class is 6 weeks long.
Dogs learn how to walk on a loose leash, wait, sit/stay, down/stay, leave it, come when called, stand for examination, trick training. The methods used are suitable for puppies and dogs. See our canine education page or call Goin' to Grandma's for more information at 378-6000.